Direct From Auction (DFA):
Savana Motor Auction System: 2 Easy Steps to Directly Purchase Cars from the Online Auto Auctions in

Japan.
The Auto auctions in Japan is where majority of the domestic used car dealers and exporters get their stocks from. It is the biggest used vehicle shopping center. Auctions in Japan are normally dealing with domestic used car dealers only. Over 170 Auto Auctions in Japan with 140,000 of used vehicles traded per week.
---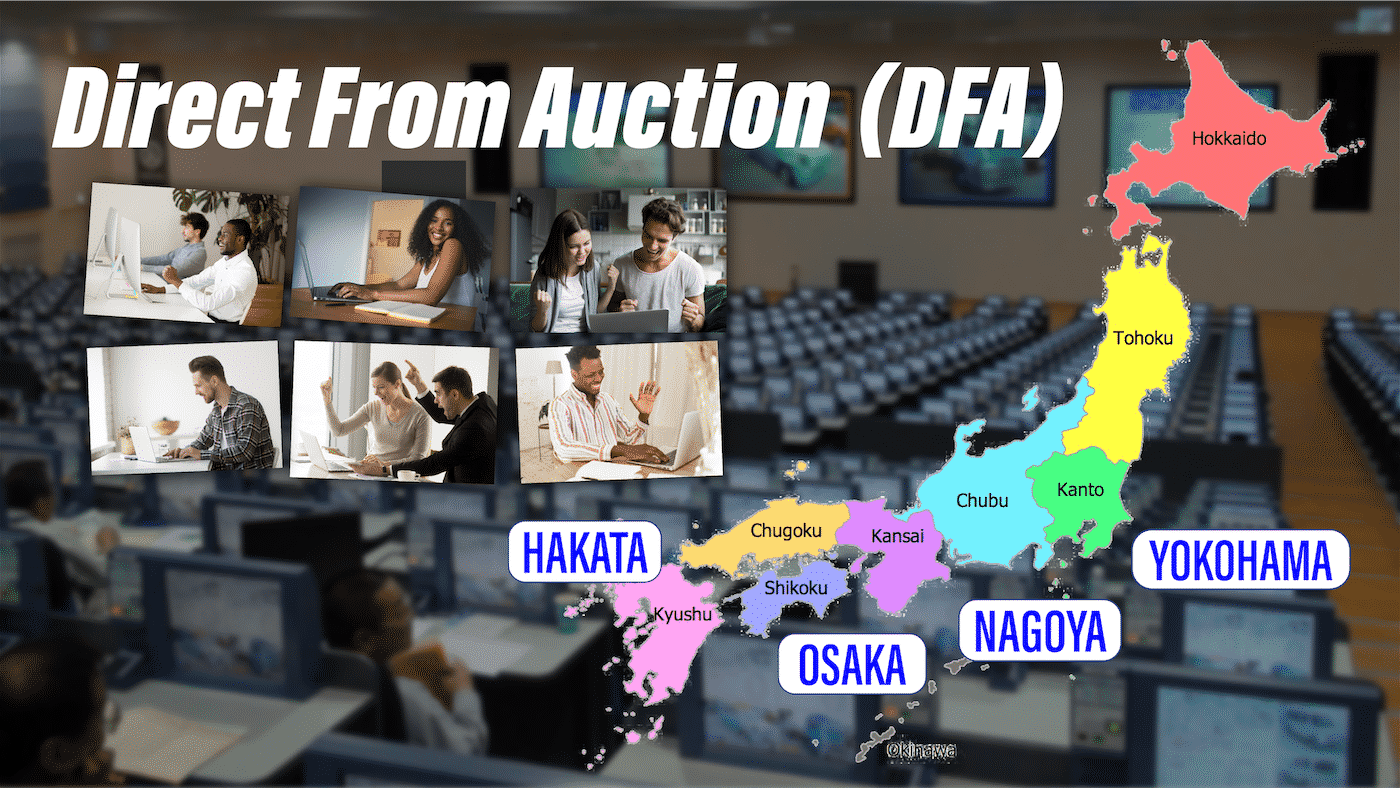 Japanese Auto Auctions offer a wide selection of used cars every day. The Auto Auction System is the cheapest source of used cars. It is really the easiest and the fastest way to buy a vehicle from Japan at best competitive prices.s
After the customer sets his Bid(s), Savana Motor Japan will check the Auction sheet of the vehicle and if necessary, our agent at the auction house will check the conditions of vehicles before placing any bid. 
You can start buying vehicle(s) through our DFA System (Direct From Auction). Moreover, our bidding management system guarantees that the bidding process is flawless and favorable for you.
---
You can send us your Inquiry by following these few steps:
Select Make. (Required)

Select Model / Car Name.  (Required)

Select your Price range. (Optional)

Add your Message (Optional). A text message if you have any extra requests or want a specific model or chassis code.

Click " Send request " Button, Et Voila.. !
Your request message has been sent and will be verified. One of our sales staff will be in touch with you as soon as possible during our business hours in Japan to share with you the best deals. (No deposit is needed for this process).
---
You make an advance deposit to bid for the vehicle you want to buy from auctions. Deposits will depend upon the price of the vehicle. This deposit is refundable anytime at customers requests before successful bidding.
Choose your required vehicle from our auction stock list and place the Bid using the Make Bid form. We will receive your bid request and will make the bid in the Auction on your behalf.

Click here to sign up and buy directly from Japanese auto auctions. (A minimum deposit amount of US$1,000 is required to be able to set bids).
You sign up by filling the form and wait for  Savana Motor's administration to approve your membership.